Tank Canyon: The Flopper and Small Fry
Tank Canyon: The Flopper and Small Fry

Overall:
If you are looking to just get your kids on the wall then I would rate this area 5 cheerios for sure! Its less basically just because it doesn't have a variety of harder climbs.
Tank Canyon is a side canyon of American Fork Canyon that you hike up. These routes are at the mouth of the canyon so very near the main road. These routes are under the category of 'Miscellaneous Scattered Routes' in Tank Canyon on Mountain Project. The area it self doesn't have a name since it has only three routes and is commonly referred to as the route names 'Flopper' and 'Small Fry'.
Routes:
These are some of the ONLY easy kid climbs in AF canyon! A 5.3 (The Flopper) and 5.4 (Small Fry) which can be great for really young kids because those ratings can be hard to come by. They are also right next to each other. There's a 5.7 on this crag but nothing else. Thus, this would be a day about your kids climbing and not you.
However, the Two O'Clock Rock is only about 30 yards away and has three harder climbs that you can do – all very short. There's a crimpy 5.11b, exposed 5.8, and 5.9. It also has one or two more very short and easy routes for your kids to give a try
You can get more information here:
These climbs aren't on rockclimbing.com or in the guidebook.
Approach:
There are two approaches: (1) Direct: approach up a steep bank. This is not recommended with kids! (2) Trail: This approach is a a very easy walk on a trail that will just take your kids 5 minutes. Even my 18 month old walked the whole way.
Landing: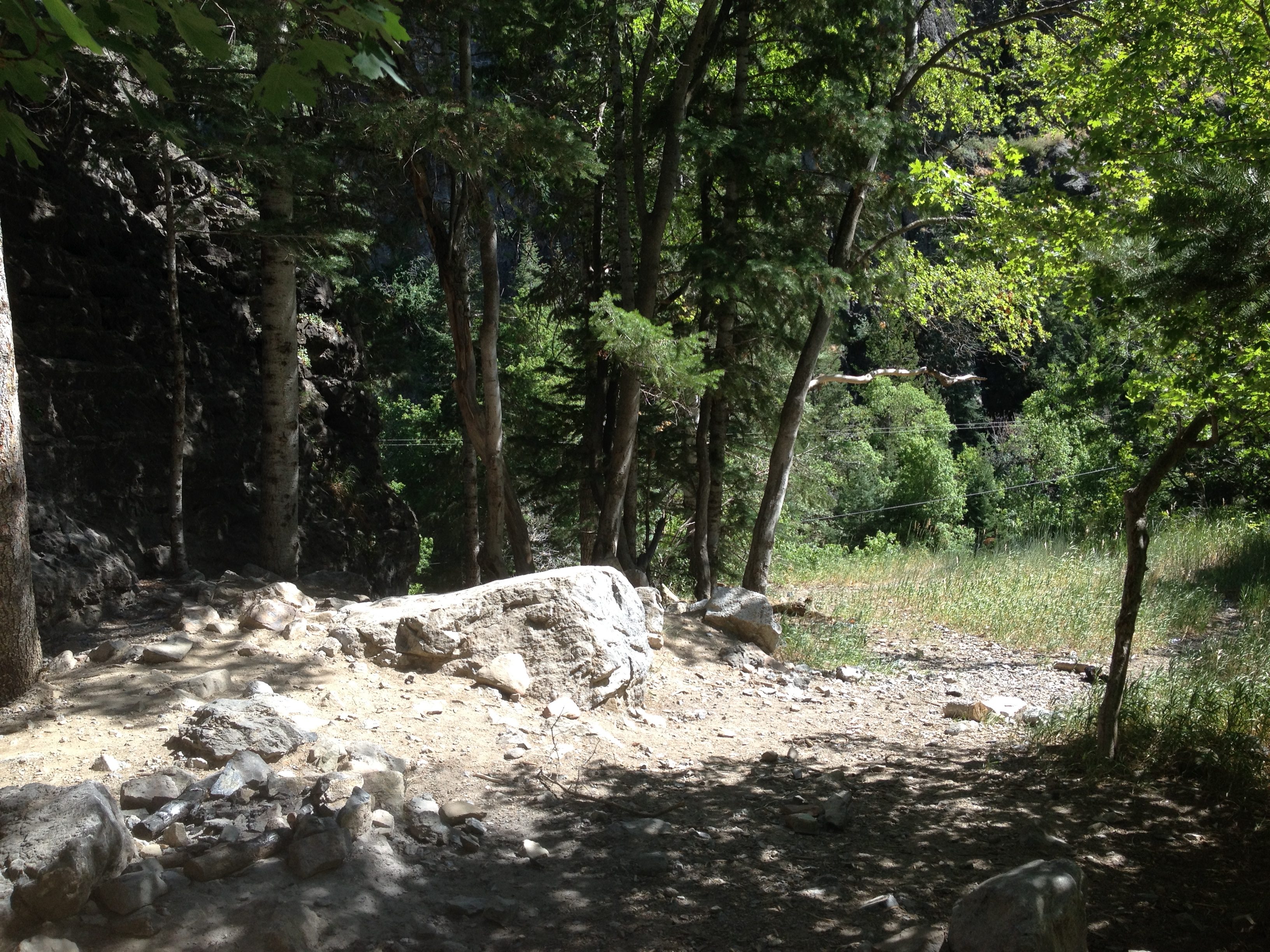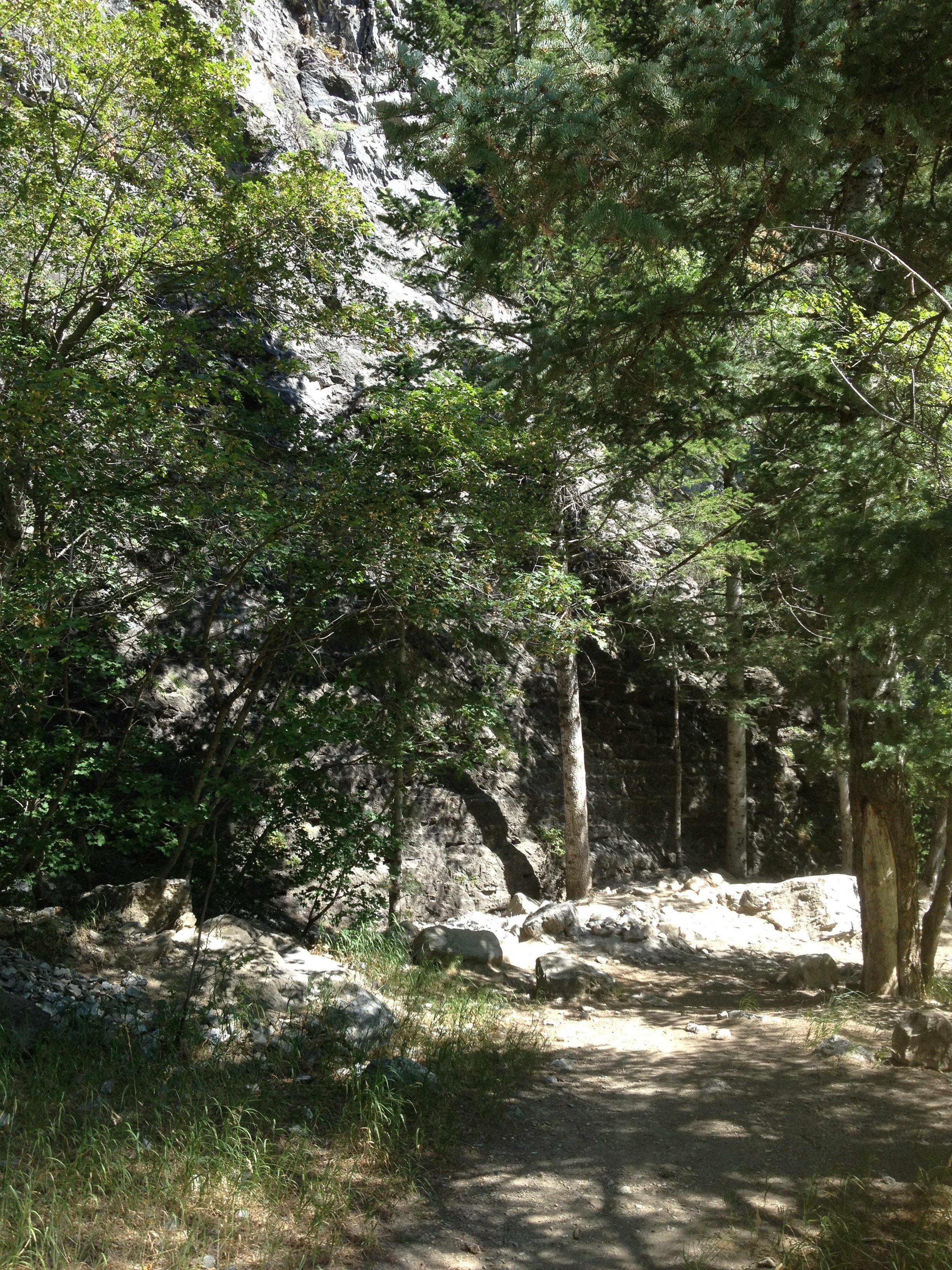 Traffic:
This is a quiet canyon that doesn't get as much traffic in general. Now considering this area is only a 5.3 and 5.4 then you probably really aren't likely going to run into another climbing group.
Extra Kid Fun:
In August/September there were lots of caterpillars and snails for the kids to find.
There is also a small cave behind the 2 O'clock crag that you can go to on your way there or on your way out.
Potential Dangers:
Just to the south of the crag is basically a large drop off. You would need to watch your kids and set boundaries so they do not go anywhere near this. This drop off is the steep scramble 'direct' approach to the crag. Your child could roll down this and into the road so please be careful!
We had no issues here with a group of 10 young kids running around. They all stayed clear of that area.